At The Heart Of Our Community
We strive to be at the heart of our local community by providing a place for friends to meet, for families to relax and to host local functions and events.
Sponsorship
We are the unofficial 'clubhouse' for a number of local sporting teams - a place to re-convene after matches, sell raffle tickets, celebrate victories and commiserate losses.
Contact us using the form below to find out how we may tailor a unique support program benefiting your club.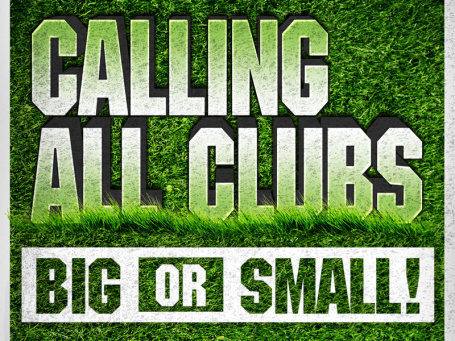 We Proudly Support
Moreton Bay Raptors Gridiron
The Moreton Bay Raptors is an Incorporated body that promotes and develops the Sport of American Football, in all its forms, across the Redcliffe and North Moreton Region of South east Queensland.

We successfully fielded a competitive mens team in our 2013 inaugural season; and have now expanded to include a ladies team and junior (14-18yo) team.

If you have what it takes to play the ultimate contact sport, then we want to see you part of our club.
Variety
Variety-the Children's Charity is a national not-for-profit organisation committed to empowering Australian children who are sick, disadvantaged or who have special needs to LIVE, LAUGH & LEARN! By providing practical equipment & experiences through our Variety programs (Freedom, Future Kids & Caring 4 Kids), Variety helps children in need, overcome whatever obstacles they face to live life to the fullest!
U3A Pine Rivers Inc.
U3A Pine Rivers Inc is a non-profit, non-religious, non-political association offering educational classes and social activities for semi-retired or retired seniors of the community.

No educational qualifications are required and no exams are set. New classes and activities will soon commence in our new home base at the former Kallangur Library building.

For further details please check our website (click the More Info link below) or phone Andrew Doogan, President. 38861065 mob 0435 411813.
Anytime Fitness Kallangur
Anytime Fitness Kallangur we fit your busy schedule and on-the-go lifestyle. With your membership, you can workout whenever it's best for you—day or night! Our clubs are open 24 hours a day, 7 days a week, 365 days a year. We offer you all the top of the range equipment, for whatever your goals may be. Whether you're a gym junkie, a social trainer or someone who loves their cardio, we have the facilities for you.

At Anytime Fitness you hold the key, literally. Anytime access to our clubs is protected by our state-of-the-art security system and your personal FOB Key. Once inside, you have full use of cutting-edge strength training and cardio equipment. With 400+ clubs nationally, you will never have to miss a session, even when on holidays! So for the best facilities around, give us a call and arrange a time to come down and see the club
Support for Charities
Across our pub group, we collect and donate over $1.5m every year for local and national charities. In 2014 some of these included:
Movember Australia (NSW) Raising funds for research and programs into prioritised men's health areas including testicular cancer, prostate cancer and mental health.
PA Breast Cancer Research (QLD) Supporting women with breast cancer.
Bravehearts (QLD) Educating, empowering and protecting Australian kids from sexual assault.
Ronald McDonald House (SA) Providing care and support for children and families during and after serious illness.
Very Special Kids (VIC) Providing counselling and support to families caring for a child diagnosed with a life-threatening condition.
Good Friday Appeal (VIC) Raising funds to support the work of The Royal Children's Hospital.
Breast Cancer Care (WA) Providing emotional, practical and financial support and care to people affected by breast cancer.